Genasys is pleased to welcome Evertel, a real-time intelligence sharing and collaboration platform that exceeds regulatory privacy requirements for public agencies, to the Genasys Protect suite of emergency planning and communications tools. Our customer-focused partnership will provide a new era of compliant collaboration for protective communications.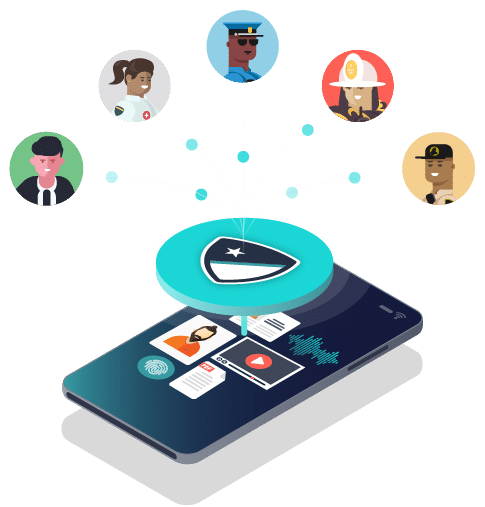 Evertel keeps your personnel in compliance by providing a secure, encrypted virtual space where interagency collaboration can take place to maximize emergency communications, evacuation management, and public safety, and can help solve crimes more quickly and effectively. Evertel's solution replaces the use of non-secure social media platforms and potentially illegal consumer apps that can jeopardize investigations and unintentionally participate in misinformation to the public.
Fully compliant with federal and state public records laws, including the Freedom of Information Act (FOIA) and Criminal Justice Information Services (CJIS), Evertel is an easy-to-use, scalable solution that allows your team to share intelligence and build cross-border relationships that are essential during emergency events.
Our joint commitment to our customers will allow us to grow and learn as a community, and our existing customers can trust that they will receive the same outstanding service during our transition period. You can continue to rely on Evertel's customer-first philosophy, further strengthened by Genasys through greater access to talent, an even more robust technology, and a strong global reach.
Coupled with Genasys Protect's full suite of emergency communications software and acoustic hardware, including Genasys Protect EVAC (formerly Zonehaven) for evacuation management, Genasys Protect ALERT for mass notification, and Genasys Protect ACOUSTICS, Evertel, now Genasys Protect CONNECT, joins the most complete protective communications platform available today. 
Don't be left with communication shortfalls during the next natural disaster or human-caused crisis; trust the Genasys Protect Platform to keep your people safe and informed. Contact Genasys to learn more about our integrated solutions and request a demo today.