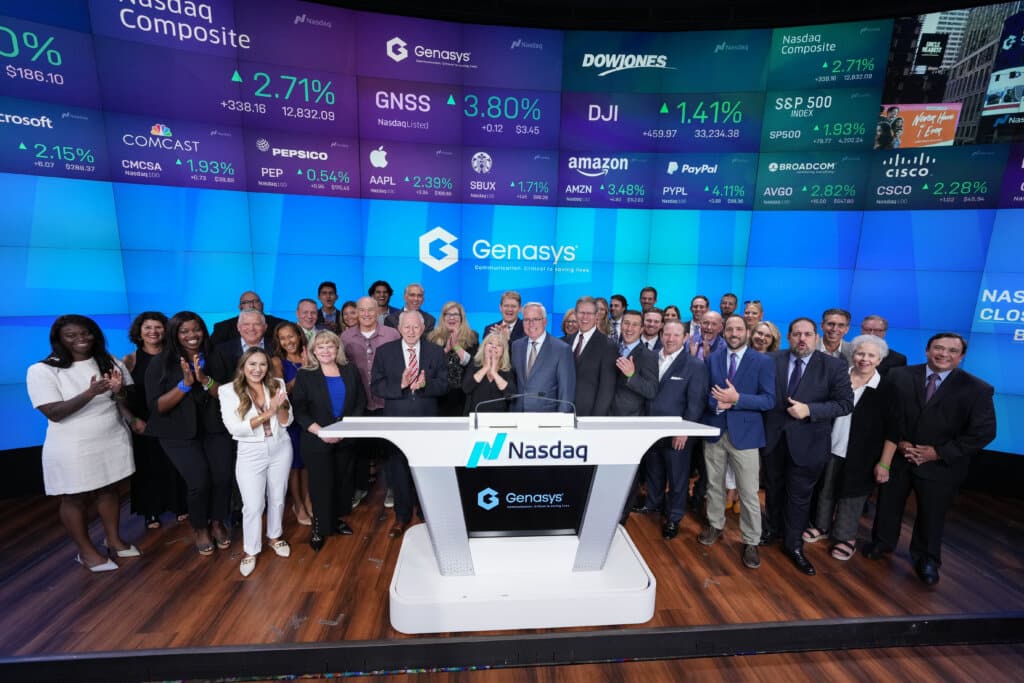 About Genasys
We are a global provider of Protective Communications Solutions including Genasys Protect™ and Genasys Long Range Acoustic Devices (LRAD).
The company's Protective Communications offering, Genasys Protect, is the first and only complete portfolio of Protective Communications Software and Systems serving federal governments; state and local governments, agencies, and education (SLED); and enterprise organizations in critical sectors such as oil and gas, utilities, manufacturing, automotive, and healthcare. Genasys Protect solutions have a diverse range of applications, including emergency warning and mass notification for public safety; critical event management for enterprise companies; de-escalation for defense and law enforcement; as well as automatic detection of real-time threats like active shooters and severe weather.
Genasys LRAD provides directed audible voice messages with exceptional, intelligible vocal clarity from close range out to 5,500 meters. We have a history of successfully delivering innovative systems and solutions in mission critical situations, pioneering the acoustic hailing device ("AHD") market with the introduction of our first LRAD AHD in 2003, creating the first multidirectional public safety mass notification systems. Building on our proven, best in class and reliable solution and systems, we are launching the first and only unified, end to end Protective Communications Platform.
Genasys Protect: The Complete Protective Communications Platform
Genasys Protect combines the most comprehensive PLAN (preparedness), ACT (response) and Optimize (analytics) solutions to keep people, assets, and operations protected against the impacts of natural disasters, terrorism, violent civil unrest, and other dangerous situations, as well as power failures, facility shutdowns, and other non-emergency operational disruptions.
Proven Technology
Genasys solutions have been on the front lines for more than 40 years, providing optimal response with precision-targeted communications that ensure the right people get the message – right away.
Modular Suite
Built on open standards, Genasys software and hardware systems are easy to integrate, whether you're using the full suite or complementing the notification platforms you already have in place.
Predictive Simulation
Test response plans preemptively with advanced simulation of evacuation-level events, like fires and floods, and their impact on infrastructure, including traffic patterns and perimeter establishment.
Unified Viewpoint
One common safety operating picture provides real-time visibility into your people, assets, and environment by combining first-party data from asset / people-management platforms and IoT sensors with vetted third-party data sources, including FEMA, NOAA, DHS, and more.
Unmatched Precision
Customized zone mapping enables pinpoint targeting of mass notifications down to the street level, making it easy to sequence response areas from most to least critical.
Multi-channel
Saturate your notification area by simultaneously alerting people across SMS, voice calls, social media, TV, radio, digital signage, and outdoor acoustic devices.
Network Effect
Implementation in neighboring municipalities as well as public- and private-sector organizations within the same municipality extends coverage and enables greater precision when notifying people of threats.
Genasys LRAD
The defacto standard in Acoustic Hailing Devices (AHD), Genasys LRAD is the world's leading AHD. Projecting alert tones and audible voice messages with exceptional vocal clarity in a 30° beam from close range to 5,500 meters, LRADs are used throughout the world in multiple applications and circumstances to safely hail, warn, inform, direct, prevent mishaps, establish large safety zones, and save lives. LRADs have been deployed on military vehicles, at corporate headquarters, marine vehicles, aboard private yachts, and in numerous other situations where clear and intelligible voice communications are essential.
Genasys offerings cover over 70 Million people globally and are used in more than 100 countries, including more than 500 U.S. cities, counties, and states, helping safeguard millions of people in a range of diverse applications that include public safety, emergency warning, mass notification, defense, law enforcement, border and homeland security, critical infrastructure protection, and many more. We continue to develop new critical communications that offers significant competitive advantage in our principal markets.
Genasys in Numbers
Revenue Fiscal Year to Date
Genasys covers over
70 Million people globally
Deployed in more than
100 countries
Operating in over 500 cities, counties, and states in the U.S.
Subscribe to Our Newsletter