Critical Infrastructure
Throughout the world, LRAD systems are enhancing security at power plants, dams, embassies, government facilities, water treatment plants and other critical infrastructure. Most systems with cameras, thermal imaging, motion detectors and other sensors only watch.
Remotely operated LRAD 950NXT systems provide the vital 'first response' capability missing from observe-only integrated security systems. Operating across an IP network, the LRAD 950NXT turns passive surveillance systems into remote first responders by creating a fully operational unmanned perimeter security solution that identifies, warns and deters potential security threats from the safety of command and control centers.
Featuring an integrated zoom camera, high intensity searchlight and an IP-addressable full pan and tilt drive for precise tracking and targeting, the LRAD 950NXT can also be integrated with radar to provide automated intruder alerts. By turning passive surveillance systems and command and control centers into remote first responders, the LRAD 950NXT provides a permanent perimeter presence, reduces false alarms and protects homeland security personnel from potentially deadly situations.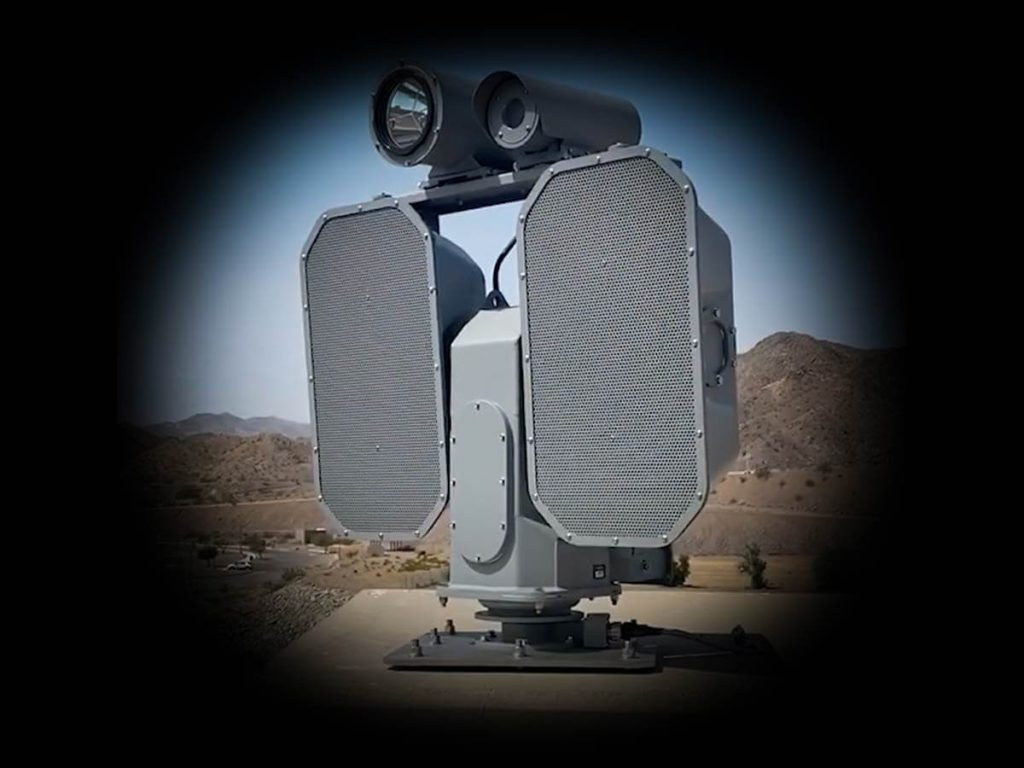 Critical Infrastructure Products of Choice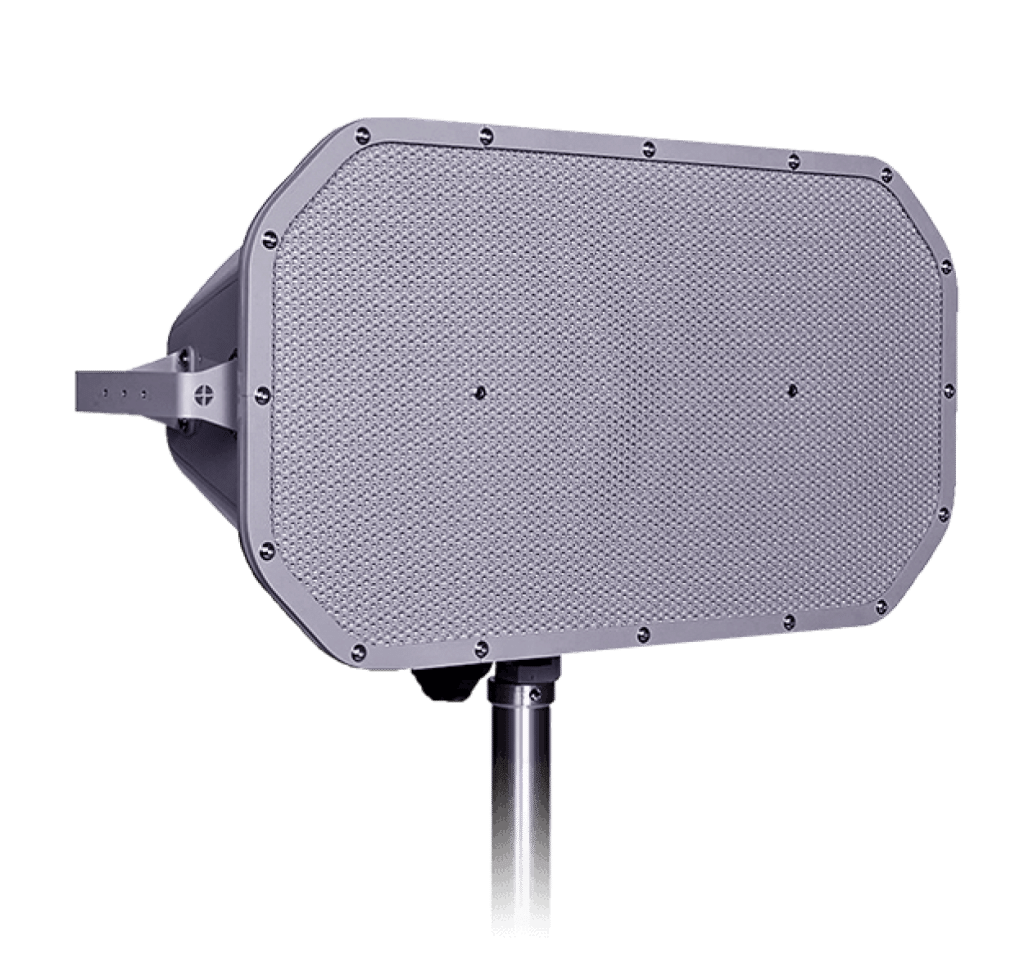 Low profile, lightweight and designed for temporary or fixed mounting on vehicles, trucks and facilities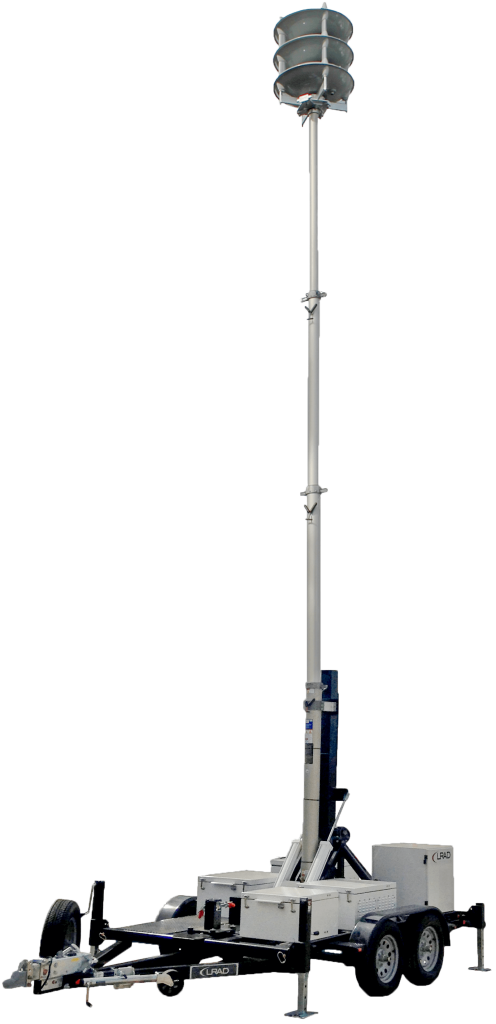 Mobile mass notification system that broadcasts audible voice and warning tone broadcasts with exceptional clarity over large areas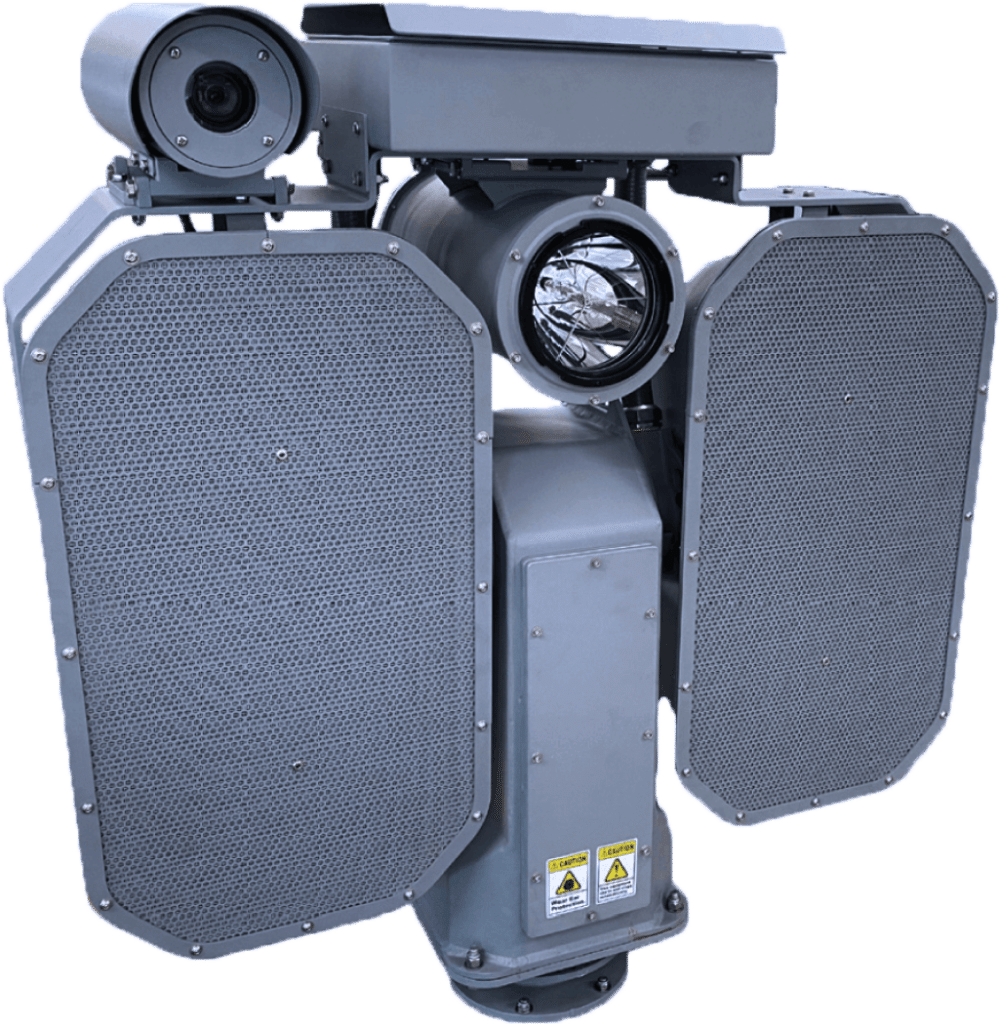 Remotely Operated Security & First Response pan and tilt system