By Adam Stewart
Director, Product Marketing @ Genasys
Wildfires flare up without warning, and even a 15-mile-per-hour spread rate is faster than most humans can run. So, when wildfires can spread at alarming rates of 60 miles per hour or more, it further highlights that every second counts. First responders and emergency managers must be able to act quickly when fires threaten their community. Putting modern technology in their hands that reduces the time it takes to make critical decisions can make the difference between life and death.
Genasys Protect is a battle-proven Protective Communications platform that facilitates the most important activities emergency managers and first responders carry out to minimize loss of life during wildfires.
Key Benefits
Monitor evacuations with dynamic, real-time data to prevent bottlenecks at egress points. 
Share a common operating picture with key stakeholders to keep everyone on the same page and accelerate decision-making.
Manage evacuations or shelter-in-place notifications with granular precision using a dynamic evacuation map.
Make critical decisions with complete confidence knowing your common operating picture and dynamic evacuation map have equipped you with all the relevant data needed to make timely decisions.
Coordinate the actions of emergency responders assisting from other jurisdictions to put them to work right away.
Send precise notifications to community members and visitors in harm's way so they know what to do when their zone is affected.
Reach the people you need to by simultaneously delivering notifications across multiple channels – personal devices (SMS, text, email, and phone), public notification systems (highway signage and outdoor acoustic devices), and media platforms (TV, radio, and social media).
Provide backup notifications and intelligible audio through always-connected acoustic devices to make sure the community receives critical information even when other communications channels are unavailable.
Target notifications in zones to reach the right people at the right time. Prevent repetitive alerts and precautionary evacuations that can facilitate alert fatigue and ignored warnings. Operate effectively as a trusted resource and single source of truth.
Provide vital, authoritative information through a public-facing mobile app and website in near-real time with relevant news and important instructions specific to their zone.
Reduce the strain on Incident  Commanders, emergency managers, and public information resources throughout the incident and during repopulation when community members want to return home after an evacuation.
Be ready to manage multiple critical events that impact your jurisdiction at the same time.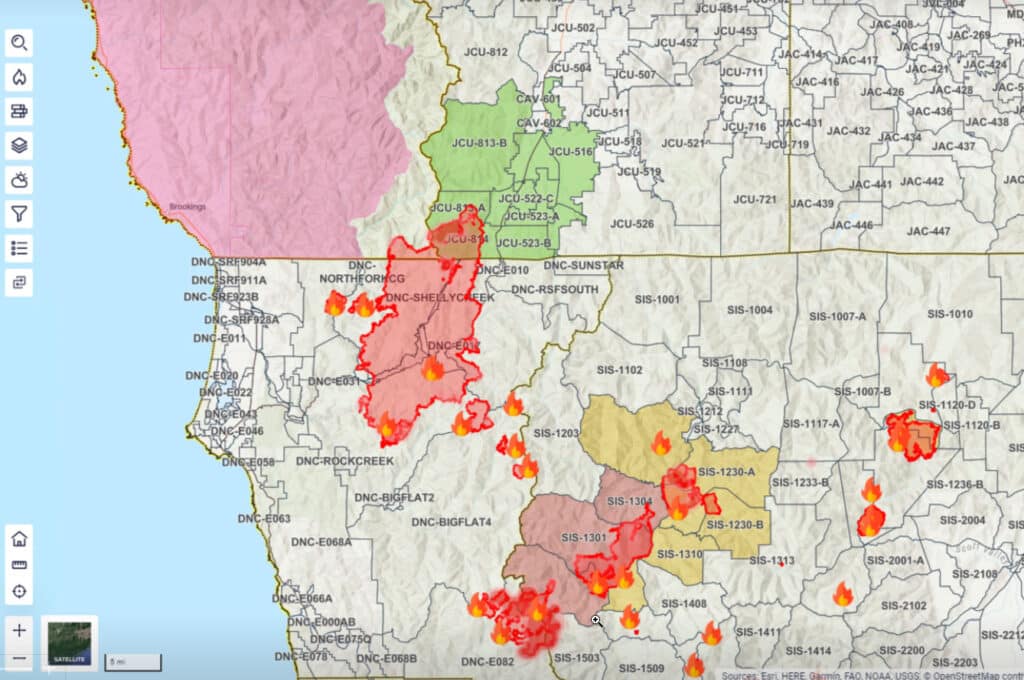 Genasys Protect provides tools to help you do your job at scale and accelerate critical decision-making. Minimize the impact of wildfires and keep people safe.
Visit our Genasys for Wildfires page, or request a demo to see how Genasys can work for you.